Picture of Frigg
::::::::::::::::::::::::::::::::::
Loki
::::::::::::::::::::::::::::::::::
Eir
::::::::::::::::::::::::::::::::::
Saga
::::::::::::::::::::::::::::::::::
Asgardur
::::::::::::::::::::::::::::::::::
Huginn og Muninn
::::::::::::::::::::::::::::::::::
Sjofn
::::::::::::::::::::::::::::::::::
Heimdallur
::::::::::::::::::::::::::::::::::
The garden of Idunn
::::::::::::::::::::::::::::::::::



Back to the Womb of Creation


The World of Myths and Gods
I have always been fascinated by the world of myths and gods. It took me a long time to discover the world of the Norse Gods. What I did discover when I started studing the Snorra-Edda and other sources that most of the minor Gods, specially the female Gods were vanishing from our modern knowledge. So it has been a little mission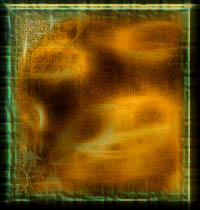 of mine to recreate and bring to life the women in Nordic mythology.
What I love about this world of Norse Myth is how earthbound it is and how it deals with the most common aspects of the human soul. I see the Norse Gods as archetypes for the human soul and our connection to our mother Earth, eArth, Heart. I have written stories, prose and poetry in honor of the Gods of the North.
I have also made portraits of them but unfortunately I don't have the artworks anymore, so I can't share them with you all. It was an amazing process to make them. I usually work very intuitively and while making the portraits I never had a clue which God I was painting until I was done. Then I would ask someone to tell me which God they thought I had just painted, and without an exception they always knew who I knew in my heart I had painted. During that time I felt closer to the energy of these tails and beings then ever before. And I understood how important it is for every nation to be in touch with their roots and their history as Earth shrinks more and more.
Without roots people wither away.