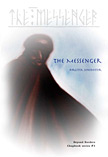 Beyond Borders Chapbook Series #3
The Messenger - Norse Myth Poems
by Birgitta Jonsdottir
The Messenger third edition is published in a limited edition of 30 numbered copies. It is all hand made by the author, layout, artwork, printing and stiching. A5 format.
Price: $49

Download the entire book in a pdf for free
In Other Words

-Paul McDonald, Kentucky: USA
"...a soul that has been here for a long time, Birgitta Jonsdottir is an emerging voice of the Goddess calling us into the new millennium..."

-Aleksi Aaltonen, Helsinki: Finland
" I'm proud to say that Birgitta must be the most outstanding multimedia artist of our time. The immense depth, strength and at the same time sensitivity in her poetry, music and art work is a joyful, powerful, and very personal, intimate experience time after time. "


Back

About the Author
Birgitta Jonsdottir was born in Reykjavik, Iceland. Self Raised and Self Educated she started working at the age of eleven and moved away from home at thirteen. She has lived in Denmark, Sweden, Norway, England, USA, Australia and The Netherlands.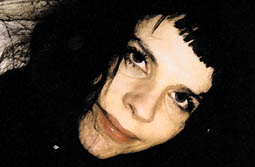 Birgitta has been active in the Icelandic literature, music, and art scenes for 19 years and is considered one of the pioneers in bringing The Arts to the Internet. Her first book of poetry, Frostdinglar (Icicles), was published when she was twenty by one of Iceland's leading publishers. Her art has been exhibited in the USA, Asia and Europe. She has taken part in festivals around the world, both art and poetry. Her work has been published in anthologies, TV, Radio, Magazines, Newspapers and on the Internet.

For more poems, art and other creations have a look at her website,
Womb of Creation